Deportation and Removal Defense Attorney in Orange County, CA
Deportation and removal are incredibly serious situations that impact many individuals who wish to remain in the United States. Individuals are taken from their families, homes, jobs, and communities every day and sent back to their countries of origin. While some removals occur after trouble with the authorities or reunite families who were separated from one another, deportations can occur even if the individual has no connection to their home country or left because they were unsafe.
It is important to note that there are many reasons a non-citizen could be deported or removed from the United States. All of these situations are incredibly serious because they affect your ability to return to the United States to seek residency or citizenship and may even prevent you from visiting the United States in the future. As a result, if you face deportation, have received a notice of removal, or plan to engage in activities that could result in deportation or removal, you must call our Orange County deportation attorneys right away. Without representation, you risk leaving the country on a permanent basis.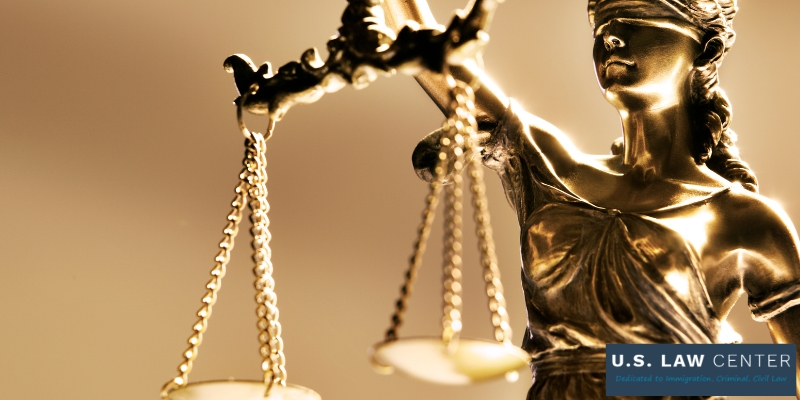 US Law Center: Your Orange County Deportation Lawyers
If you are facing removal or deportation, the skilled Orange County deportation lawyers at US Law Center can help. We have been fighting deportation and removal immigration law cases for many years and have achieved significant success for our clients. We understand the complicated immigration system, even when the laws are in flux.
Our dedicated attorneys are strong, persuasive, and persistent in seeking justice for our clients. Our firm has years of experience in a wide range of immigration cases, giving you an advantage if your case is complicated or involves other areas of immigration laws.
What Is Deportation and Removal Law?
Deportation and removal are often used interchangeably, and as the terms apply to immigration law, they refer to the same process. Deportation is the process by which the United States government formally removes a citizen of a foreign country from the US because they have violated immigration law. Violations that can cause a non-citizen to be removed from the country range from a lapse in visa coverage to committing a crime on US soil.
Deportation and removal laws are meant to keep the system fair for all who enter and remain in the country legally and keep its citizens safe. Unfortunately, deportation can cause a range of negative consequences for you and your family, as it often separates parents from their children, spouses from one another and can impose significant financial difficulties on both those who leave the country and those who stay behind. Deportation and removal cases allow immigrants facing deportation or removal to challenge the deportation decision and potentially stay in the United States.
Why Do I Need an Orange County Deportation Defense Lawyer?
As mentioned, deportation is a serious matter. Not only does it tear you away from the home and community you have built in the United States, but it also carries lifelong implications. Depending on your situation, you may be barred from entering the United States to visit in the future or may be forced to return to a country that threatened your life and livelihood. Family you leave behind in the United States will be without your financial and emotional support.
Fortunately, deportation and removal are not predetermined. There are ways to fight deportation and stay in the United States legally. However, these avenues are exceedingly difficult to pursue on your own, requiring the help of an exemplary Orange County deportation attorney. In some situations, you may not have the opportunity to dispute your deportation without legal representation. Detention centers and facilities give you very few options to fight your case yourself, and attorney assistance is necessary.
Deportation For Criminal Activity
Criminal activity is one of the primary reasons the US government initiates deportation proceedings. Unfortunately, even a small legal infraction can trigger deportation. Minor crimes like theft, driving without a license, speeding, loitering, and even noise complaints commonly result in deportation. Though citizens may only receive a warning or a small fine for the above activities, criminal activity is not tolerated for immigrants, and deportation is often the result.
Visa and green card holders experiencing a criminal investigation and an immigration case at the same time are at risk of losing both cases. However, with assistance from a skilled Orange County deportation attorney, criminal activity does not need to result in deportation. With an experienced attorney on your side, you may be able to fight your criminal charges and remain in the country.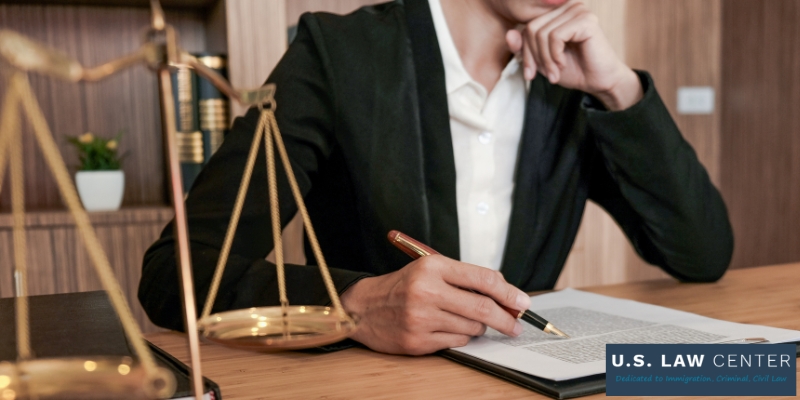 Employment and Marital Status
Employment changes are another potential reason for deportation. Individuals with a work visa face deportation if they experience changes in employment or a loss of a job. Work visas are often sponsored by the hiring company or business. If you switch jobs or find yourself out of work, your work visa may be rendered inapplicable.
Many individuals gain entrance to the United States by obtaining a K visa and becoming engaged to a US citizen. If you eventually marry a citizen, you may be able to obtain legal residence or pursue avenues of citizenship. However, if you get divorced or call off your engagement while holding a K visa, you may be in violation of its terms.
Contact an Orange County deportation attorney as soon as you anticipate a change in your visa status to pursue a legal adjustment of status.
How To Avoid Deportation in Orange County, CA
If you are currently in the country as a non-citizen, it is essential to engage in practices that can help you avoid deportation and removal. These practices include, but are not limited to, the following actions:
Follow all local, state, and federal laws closely. Avoid spending time with others who break the law, and ensure you maintain current motor vehicle registration and licensure if possible.
Have an attorney on hand. If you are not a citizen of the United States, it's best to know which attorney you will use if you experience immigration issues. An attorney can help you act quickly and explore avenues to avoid removal.
Apply for status adjustments right away. If your relationship status, employment status, or education status changes, file an official adjustment of status with an attorney as soon as possible.
Contact an Orange County Deportation Lawyer
Your family, your livelihood, and perhaps even your life may depend on your ability to remain in the United States. If you are facing deportation and removal proceedings, time is of the essence. The skilled Orange County deportation attorneys at the US Law Center have the resources, initiative, and dedication to help you fight removal. Contact us today to schedule a consultation or learn more about your options.
Our Orange County U.S. immigration law practice is conveniently located next to the Immigration Courthouse in Santa Ana making the process easier for all our clients. Contact us today to see how our services can help you reach your goals regarding U.S. immigration.