Helping Orange County DACA Applicants Maintain Their Benefits
United States immigration has become a partisan issue. The various political parties often vehemently disagree regarding the qualifications for immigration, permanent residency, and citizenship. Unfortunately, this means that the associated rules and laws undergo frequent changes as different political parties take power. The resulting adjustments often cause frustration and confusion for the very people these laws were designed to protect.
What Is DACA?
Deferred Action for Childhood Arrivals (DACA) is a program that has experienced a great deal of change in its decade of existence. The program began in 2012 under then-President Barack Obama and was implemented to provide relief from deportation to individuals brought to the country as children. DACA reasoned that individuals who had grown up in the United States after entering as minors would be lost, confused, and detached if they were sent to their country of birth. DACA provisions allowed these individuals to stay in the country and avoid or postpone deportation action.
Unfortunately, due to partisan political action, the law became much more limited in 2018. Now, only individuals already registered under DACA can renew their immigration status, and there are no new applicants accepted to the program. If you seek renewal of your DACA status or benefits, an Orange County DACA renewal and benefits attorney can help you navigate the process and ensure you are treated fairly.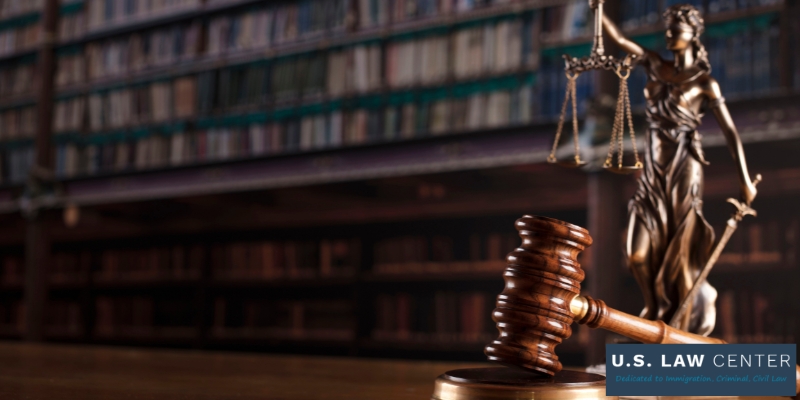 The US Law Center: Your DACA Renewal and Benefits Attorney
The skilled immigration law attorneys at the US Law Center have been practicing immigration law in southern California for many years. As a result, we understand the intricacies of the immigration system and are well-attuned to changes to these laws, including DACA. We are constantly monitoring legal changes that may affect our clients, to ensure that we give all involved the best possible chance of remaining in the United States legally.
We understand that this country is your home, and we will fight diligently for your right to remain here. Due to our breadth of knowledge and skill in multiple immigration practice areas, we are able to help immigrants experiencing a wide variety of immigration issues. Together, our team can help you achieve your goal of maintaining your DACA status.
Why Do I Need an Orange County DACA Renewal Attorney?
Cases involving DACA are often complicated. Because DACA was an executive action, it is vulnerable to changes from subsequent administrations. As a result, it can be difficult to navigate the changing system to initiate a renewal of DACA benefits—if you've gone through a renewal before, the process may be different this time.
Regardless of the administration in charge, the process for renewal is extremely thorough. You must undergo biometric tests and submit to a background check. You must also submit to thorough questioning and complete paperwork within the timeframe dictated by law. As a result, it is not uncommon for those unaccustomed to the immigration system to make a mistake or neglect to file the corresponding fee. Unfortunately, mistakes can easily lead to deportation or removal. An Orange County DACA renewal and benefits lawyer can help you ensure you complete the process completely and on time.
What's more, you have a great deal at stake with your DACA renewal. If you have been in the United States since childhood, you may have no recollection of your country of origin. Even if you have family there, you would be forced to abandon the life you've built in the United States, with limited options to return. An attorney is your best resource for ensuring you can stay in your home.
Can You Guarantee DACA Renewal?
Unfortunately, there is no simple way to tell if your DACA renewal application will be accepted. Though acceptance is said to be based on a "variety of factors," the US government dictates the intersection of those factors that determines renewal. In other words, the government approves DACA renewals on an individual basis, examining the individual's collection of experiences rather than setting forth a rigid set of standards for approval or denial.
As a result, there is no specific methodology by which you can guarantee DACA renewal. In general, however, there are some good practices to follow to increase your chances of success:
Do not engage in illegal activities. Similarly, do not or associate with individuals who engage in illegal activities. If you have criminal charges on your record, you may fail your background check.
File on time. Ensuring your application is submitted on time is important to avoid lapses in your eligibility for work and school. File your renewal 150-120 days before your current DACA and employment authorization document expires. You may send your application prior to this window, but the agency will not begin to process it until 150 days before expiration.
Hire an Orange County DACA attorney. The process for renewing DACA is complicated, and having an attorney gives you a strong advantage. In most situations, it is well worth it to hire an immigration attorney to oversee the process and ensure you have not made any mistakes. Your attorney may also be able to give you advice about avenues to permanent citizenship.
Funding Your Renewal
DACA renewal costs $495, a significant cost for many people. Unfortunately, some individuals lose their DACA benefits every year because of an inability to pay. If you know your renewal is approaching, speak with your employer. In some cases, businesses will be willing to cover the fee, which gives them a better chance of retaining you as an employee without disrupting your employment status.
If you are unable to get funding from an employer, consider community fundraisers or crowdsourcing websites like GoFundMe. Many areas feature groups and advocates who help DACA members pay their renewal fees. You may even be able to find grants or sponsorships that cover the cost.
What If DACA Benefits Expire?
As mentioned, new DACA applications are no longer being accepted, and many people feel panicked if their DACA benefits expire before they can renew. However, it is important to note that you can still renew your DACA status for up to a year after your expiration date.
It is important to note that this does not mean you have protection during that time that elapses between expiration and renewal. It simply means that the window for renewal is still open. If the year-long window closes, you cannot renew without taking specific legal action. If you are late or your grace period has ended, a skilled Orange County DACA renewal and benefits attorney is doubly important.
Contact Our Orange County DACA Renewal Lawyers Today
US Law Center is a team of Orange County DACA renewal and benefits lawyers that can help you renew your status and ensure you remain in the county. We work closely with immigrants in all situations and have developed the skill and expertise necessary to assist you. Please contact us today for more information or to begin the DACA renewal process.
Our Orange County U.S. immigration law practice is conveniently located next to the Immigration Courthouse in Santa Ana making the process easier for all our clients. Contact us today to see how our services can help you reach your goals regarding U.S. immigration.