A motion to vacate is a legal procedure that can be used to overturn a conviction or sentence. In essence, it is as if the charges were never filed. This can be an extremely powerful tool for immigrants convicted of crimes, as it can help them avoid deportation or removal orders. Motions to vacate can also be used to clear someone's record if they have been convicted of a crime that has since been decriminalized. They give people a second chance and help them move on with their lives from a criminal conviction that may have unfairly tarnished their reputations or prevented them from participating in certain aspects of society.
At U.S. Law Center, our Orange County motion to vacate lawyers have extensive experience in assisting clients with various criminal defense matters. We understand the difficulties and complexities of filing a motion to vacate and are committed to helping our clients navigate the process. We have successfully represented numerous individuals charged with serious criminal offenses, including misdemeanors and felonies. In addition, our attorneys have argued at hundreds of hearings in state and federal courts throughout Orange County and the state of California.
We understand that no two cases are the same and will strive to provide you with tailored legal advice that meets your individual needs. Our Orange County motion to vacate lawyers understand the complexities of immigration law and how a criminal conviction and its consequences can affect an immigrant's ability to remain in the country. We are committed to providing you with aggressive and informed legal representation, ensuring you have the best chance of a favorable outcome.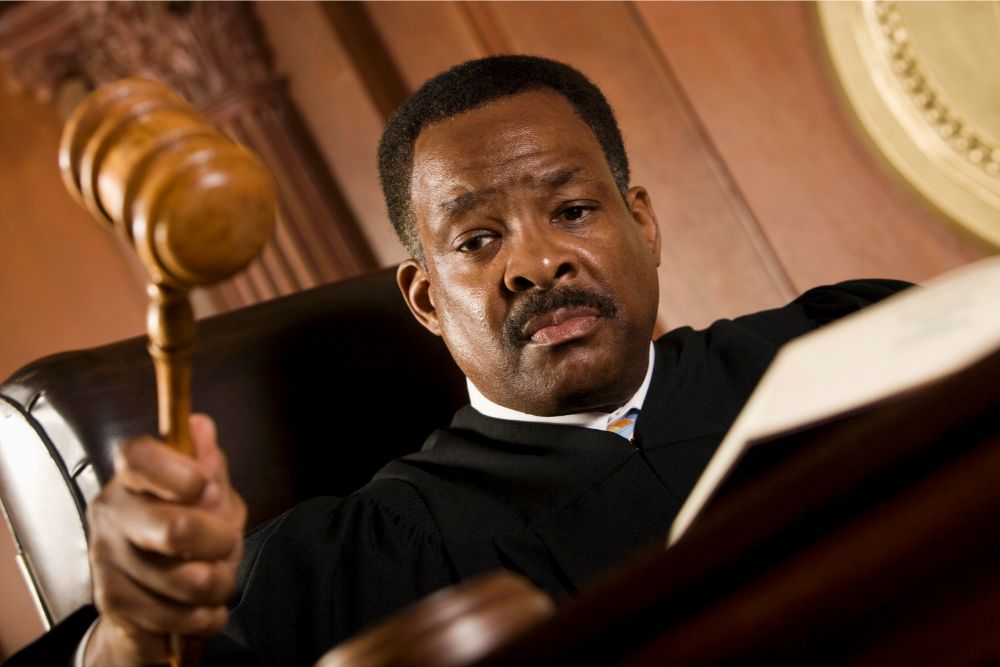 What Are the Most Common Types of Motions to Vacate?
Motions to vacate can be filed in various cases, but some cases are more commonly addressed with this type of motion. These include:
Violations of probation or parole: If an individual has been found guilty of a crime and placed on probation or parole, they may be able to vacate the conviction if they complete the probation or parole period. This indicates that the individual has been rehabilitated and has served their time. Therefore, a judge may choose to vacate the conviction.
Convictions based on false, misleading, or incorrect evidence: Sometimes, an individual may be convicted of a crime based on evidence that did not provide a complete and accurate picture of the circumstances. This can lead to a wrongful conviction. By filing a motion to vacate, the individual can establish that a mistake was made and have the conviction overturned.
Convictions that result from a plea bargain: Being pressured into accepting a plea bargain can lead to an unjust or disproportionate conviction. A motion to vacate can be used to challenge this type of conviction and reverse the unlawful damage it has caused.
Convictions that occurred without counsel: If an individual was convicted of a crime and did not have access to legal representation, they may be able to file a motion to vacate the conviction. This type of motion can also apply if the individual had inadequate counsel or was not made aware of their rights.
Convictions that have since been decriminalized: In some cases, updated laws or changing public opinion can lead to certain criminal offenses being decriminalized. This means that they are no longer considered crimes, and therefore any convictions should be overturned. A motion to vacate can be used for this purpose.
Any of these scenarios can be grounds for filing a motion to vacate. An experienced Orange County motion to vacate attorney can help you determine if your case is eligible for a motion to vacate and will work with you to navigate the process. With their help, you can seek justice, remove any unfair convictions from your record, and start your life anew.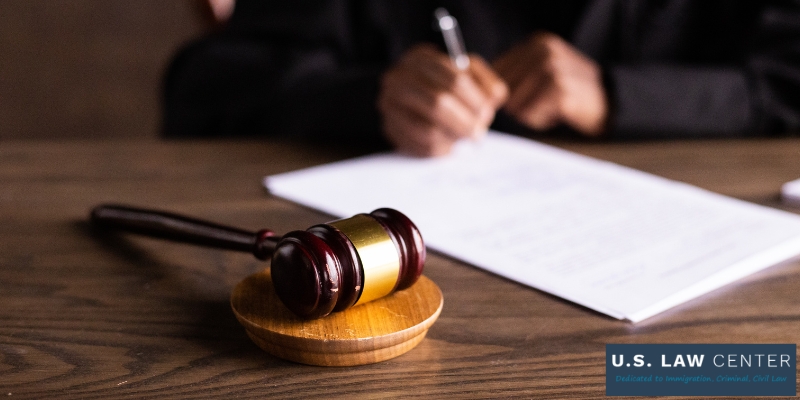 What Evidence Is Required to Successfully File a Motion to Vacate?
The primary evidence that must be provided supporting a motion to vacate is documentation proving that the circumstances surrounding the conviction have changed since it occurred. For example, if an individual is trying to vacate a conviction based on false, misleading, or incorrect evidence, they must provide proof that this is the case. This could include new evidence or statements from witnesses that prove the individual was wrongfully convicted.
In addition to this primary evidence, it is also important to provide documents supporting the individual's claim for post-conviction relief. These can include proof of rehabilitation, evidence of good character, and letters of reference from family members or other trusted individuals. All of this should be provided to the court to give the judge a full picture of the individual's current situation and the changes that have occurred since the conviction.
What Is the OC California Penal Code?
The California Penal Code is a comprehensive set of laws defining criminal offenses and outlining their penalties. It covers both felonies and misdemeanors, as well as the types of punishments that can be imposed for each. It is important to understand this code when filing a motion to vacate, as it can provide guidance on the types of crimes that are eligible for vacatur and the legal requirements that must be met in order to be successful.
What Is the Difference Between Vacating and Expunging?
Vacating a conviction is the process of having it overturned and removed from your record. It does not erase the conviction completely, as it will still be visible to law enforcement agencies in certain circumstances. Expunging a conviction means that the record of the conviction is sealed, meaning it is no longer visible to employers or other members of the public. Expunging a conviction requires more evidence and typically takes longer to complete than vacating, so it is best to consult with an attorney before deciding which option is best for your situation. Ultimately, the decision to vacate or expunge a conviction should be made on an individual basis, taking into account the individual's specific circumstances.
Understanding Criminal Records
A criminal record is an official document that contains information about a person's criminal history. This includes any felonies or misdemeanors they have been convicted of, as well as any sentences they have served. Criminal records are public and can be accessed by employers or other members of the public in certain situations. It is important to understand what your criminal record contains, as this can have an impact on:
Your ability to find employment or housing
Your eligibility for government or public assistance programs
Whether you are able to obtain a professional license or certification
Your eligibility for financial aid or student loans
Cleaning up your criminal record is an important step in taking control of your future, and a motion to vacate can help you do that. With the help of an experienced criminal defense attorney, you can understand your rights and navigate the legal process to obtain the relief you are entitled to under the law.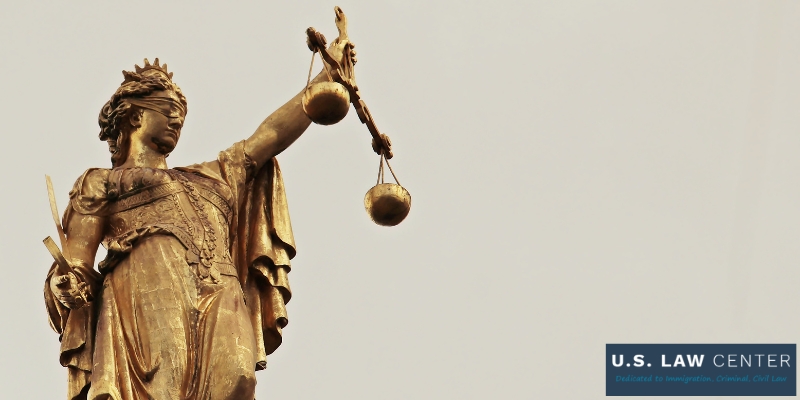 How Do You File a Motion to Vacate in Orange County?
A series of steps must be taken to file a motion to vacate in Orange County.
First, the individual needs to prepare and file their motion with the court. This should include all the evidence and documentation necessary to support their claim for relief.
Next, they need to submit a notice of their motion to the district attorney's office in the county where they were convicted. This will give them an opportunity to respond to the motion and challenge it in a court trial.
The individual then needs to attend the hearing and present their case. This is where they will need to provide evidence and argument in support of their motion.
Finally, a vacate judgment will be made on the motion. If it is granted, the conviction will be vacated and the individual's record will be cleared. If it is denied, the individual can appeal the decision or file a new motion with additional evidence.
Why Should I Use a Motion to Vacate Lawyer?
To successfully file a motion to vacate, an individual must be able to provide evidence that shows the circumstances surrounding their conviction have changed since it occurred. This can be a complicated and time-consuming process, as some specific legal requirements and conditions must be met. However, an experienced motion to vacate lawyer can help by:
Identifying any potential grounds for a motion to vacate: Having a non-bias review of your case by a knowledgeable professional can help identify any potential grounds you may have for seeking relief. They will be honest and upfront about your chances of success and give you the tools necessary to make an informed decision.
Gathering evidence and filing the motion: Any collected evidence must meet the legal requirements of a motion to vacate to be successful. An experienced attorney can help obtain and present this evidence in an organized and effective way. They will be familiar with the court process and can ensure that you have all of the necessary documents and paperwork to make your case.
Navigating the court process: The court process can be confusing and intimidating, especially for those with limited experience. An experienced criminal defense lawyer will have the knowledge and expertise necessary to ensure that your case is handled properly and efficiently. They understand the inner workings of the legal system and will be able to guide you through each step of the process.
If you are considering filing a motion to vacate in Orange County, it is important to consult with an experienced attorney who can help you understand the process and provide guidance on the best course of action for your unique situation. With their assistance, you can have a better chance of being successful in your motion to vacate.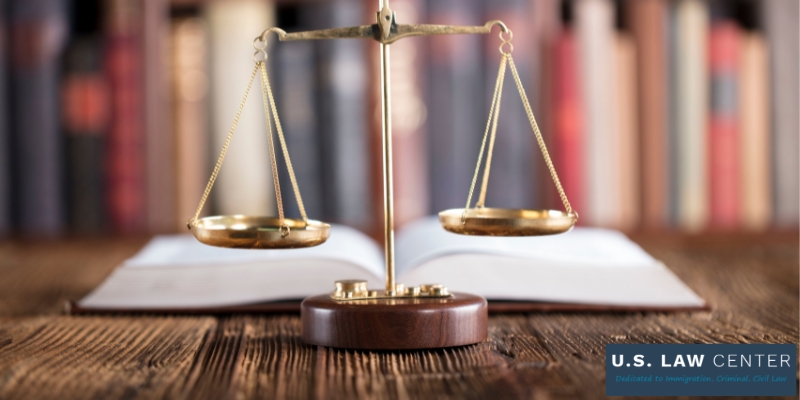 What Qualities Make a Strong Motion to Vacate Attorney?
When choosing an attorney to assist with your motion to vacate, it is important to select someone who has the experience and skills necessary to represent you effectively. Here are some qualities that make for a strong motion to vacate attorney:
Knowledge of the legal process: An experienced motion to vacate attorney should have a comprehensive understanding of the legal process and all related laws. They should also be familiar with the court in which the motion is being filed and any additional paperwork or documentation that might be required to support your case.
Ability to present a compelling argument: An experienced motion to vacate lawyer should be able to make a well-reasoned and persuasive argument in support of their client's motion. They should be able to present evidence and legal justification that shows why the motion should be granted.
Experience in similar cases: An experienced attorney should have a successful track record of handling similar cases. They should be able to provide references and evidence that shows they have successfully represented other clients in similar cases.
Good communication skills: A motion to vacate attorney should be able to effectively communicate with their client throughout the process. They should be able to explain complex legal concepts in an understandable manner, answer any questions the client may have, and keep them informed of any developments in their case.
Empathy and understanding: An experienced Orange County motion to vacate lawyer should also be empathetic and understanding. They should understand the gravity of the situation their client is facing and work hard to help them achieve the best possible outcome. Clients should feel comfortable speaking openly with their attorney about their case and as if their attorney truly has their best interests at heart.
By selecting an experienced motion to vacate lawyer, you can have confidence that your case is in good hands and that you have an advocate fighting for your rights. They will work to ensure that the best possible outcome is achieved so that you can move forward with your life.
Contact U.S. Law Center Today
If you are considering filing a motion to vacate and would like assistance from an experienced attorney, contact U.S. Law Center today. Our experienced team of lawyers is available to assist with your case and help you understand the legal process. Contact us today to learn more.