Orange County Immigration Attorneys
Immigration laws in the United States are complex, and thus they are often confusing to those who need understanding the most. If you were not born in the country, there are several procedures you must go through to navigate the system and gain citizenship through the proper channels. Working and living in the United States without a United States birth certificate can put you in a tenuous position when it comes to securing your livelihood and comfort, but our attorneys are here to help.
US Law Center handles a number of immigration-related legal situations, including DACA renewals, deportation defense, green card and visa issues, work permits, asylum, and more. We can also help with a range of personal, family, and business-related matters, ensuring that you and your family can experience the best America has to offer. Immigration laws regarding each of these areas constantly change, and we follow these changes closely so that we can better serve our clients.
No matter your immigration status, our skilled Orange County immigration attorneys strive to ensure your case proceeds as smoothly as possible. We are fierce advocates for our clients and serve as experts in a wide range of immigration law topics.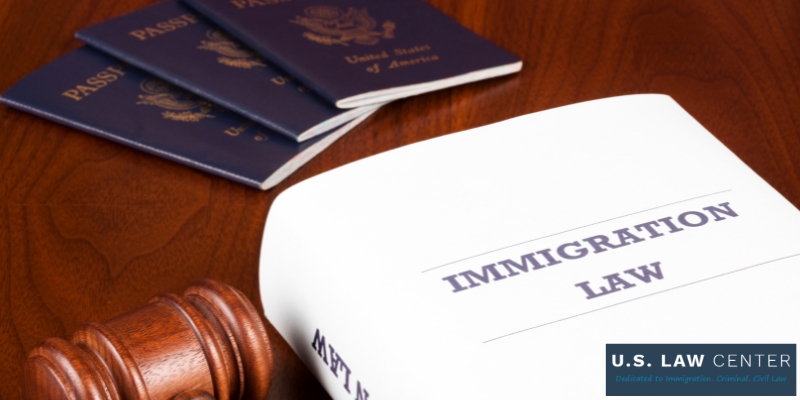 US Law Center: Your Orange County Immigration Lawyers
Our skilled team has years of experience navigating the complex world of Southern California immigration law. We understand the many obstacles and challenges individuals, families, and businesses must face when experiencing immigration law proceedings. Whether you are trying to obtain a visa or build a deportation defense, our Orange County immigration lawyers understand what you are facing and have the experience to help.
Our experience is not the only factor that makes our firm the best choice in the area. We offer services in Spanish as well as English and have taken on a variety of immigration cases of widely varying degrees. This versatility allows us to serve more of our Orange County neighbors.
What Is Immigration Law?
Both documented and undocumented immigrants can face immigration cases and may face distinctly different regulations depending on their status. As a result, many types of cases fall under the umbrella of immigration law. Some categories of immigration law include:
Green cards and visas
Status adjustments
Asylum and refugee status
Deferred DREAMer entry
Deportation or removal from the country
Family separations
The unique details of your case will determine the procedures necessary to effectively navigate the situation, as well as the time your case will take to resolve. Some cases are resolved in just days or weeks, while others take months or even years to reach a conclusion. An Orange County immigration attorney can advise you regarding your expected outcome.
Why Do I Need an Orange County, CA Immigration Lawyer?
While it is not a requirement that you hire an Orange County immigration lawyer for straightforward cases, it is important to remember just how much is at stake. Immigration cases are often complex and are not about fines or jail time but the legal status of you or your family members in the United States. Thus, you must protect yourself and your family with the services of an immigration attorney.
A skilled attorney can help you complete and submit all necessary paperwork to the immigration court and ensure you meet all required deadlines. Immigration law is constantly changing, making it extremely difficult to build a case without a thorough understanding of each new law. Our team is always monitoring new immigration laws and regulations to ensure you have the best possible opportunity to achieve success in your case.
Immigration Law Categories
While your Orange County immigration attorney will guide you regarding the procedures necessary for your case, it is essential to understand which immigration law category best fits your situation. Such knowledge can give you an idea of the laws and regulations you will encounter, and this knowledge may also reveal the agencies and resources that are most useful to you.
Green Cards and Visas
Green card and visa cases are extremely common in the United States, and many immigration proceedings involve one of these two forms of documentation. While green cards serve as proof of permanent residency, visas grant temporary residency that will expire after a given period or after the purpose of the visa has been fulfilled.
Whether you are seeking an initial issue of a green card or visa, visa renewal, or have experienced an issue with these documents, we can help. Green card and visa cases may involve:
Visas for family immigration
Student visas
Employment green cards
Non-immigrant work visas
Refugee or asylum visas
Documented immigrants living within the US frequently experience life changes while in the country. These changes can include several events, including marrying a US citizen or finishing school while on a student visa. Any time your immigration status might change, whether by choice or by law, you must seek a status adjustment. Our firm can help you navigate these new changes and maintain your legal status in the country.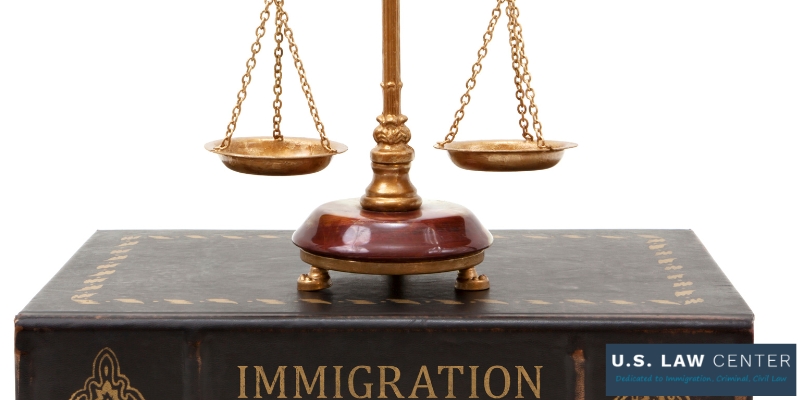 Asylum And Refugee Status
By US law, refugees or asylum seekers may enter the US from areas of humanitarian concern to escape persecution. Seeking asylum or refuge in the United States gives you certain protections, but it also requires you to act on your own behalf. You must apply for asylum within one year of coming to the United States to maintain your status. Proving and retaining your status as an asylum seeker or a refugee can be difficult, especially if there is a language barrier; an Orange County immigration lawyer can help.
Deferred Entry Of DREAMers
The US government proposed the Development, Relief, and Education for Alien Minors Act, or DREAM Act, as a unique temporary residency agreement for minor children. This Act was meant to establish a path to citizenship for these children—however, to this date, only the Deferred Action for Childhood Arrivals program is in effect. This program, which covers a group known as the DREAMers, provides deportation protection but no streamlined path to citizenship. All applicants must continue to renew their DACA status to maintain legal status in the United States.
Deportation And Removal
Individuals without permanent US citizenship in the United States may face the threat of removal on a daily basis and must maintain certain standards to remain in the country. For example, criminal acts or other legal trouble may result in removal, and something as simple as a routine traffic stop could end in deportation. Removal cases are often frightening and stressful and necessitate a powerful removal defense from an immigration attorney. If you are being threatened with deportation or have received a notice of removal, contact an attorney immediately.
Family Separation
There are several reasons families may get separated at the United States border, such as when a family seeks asylum and some members are turned away. Other families experience separation because one member of a family has a US visa while others do not. Family separation is devastating regardless of the reason, and it is important to know your rights in this challenging situation. Our attorneys can travel to detention centers, border control stations, and other areas to help you navigate family separation. We understand the gravity of these situations and are dedicated to helping families seeking legal immigration achieve the American dream.
Contact an Orange County Immigration Attorney
If you or a family member have experienced any of the above immigration issues, it is crucial to secure the services of a skilled Orange County immigration attorney. The team at US Law Center has spent years working with local immigrants to achieve success in these complex cases. Your case is likely extremely time-sensitive, and our team is ready to take quick action to resolve your issue. Contact us today to schedule a consultation or learn more about your legal options.
Our Orange County U.S. immigration law practice is conveniently located next to the Immigration Courthouse in Santa Ana making the process easier for all our clients. Contact us today to see how our services can help you reach your goals regarding U.S. immigration.