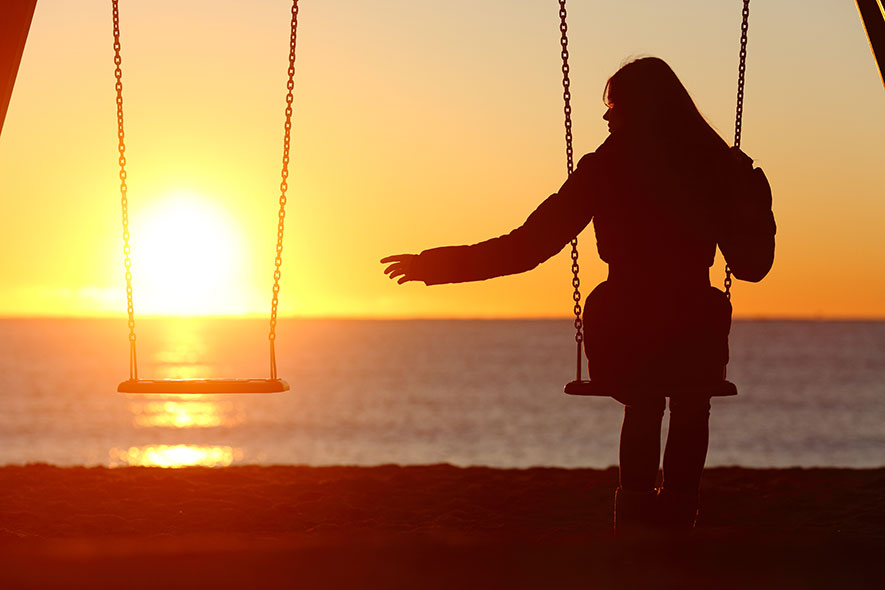 Many immigrant families are at risk of separation in situations such as the following:
One or more members of the family do not have documentation to stay in the U.S.
Family groups — often including children — are preparing to cross the U.S. border to ask for asylum or for other reasons.
One or more members of the family may have a visa or green card, but face criminal charges or have a criminal record.
For these and other reasons, many non-U.S. citizen families have become separated during enforcement actions by immigration authorities. In the summer of 2018, the growing numbers of undocumented migrant children being taken from their parents seeking asylum made national and international news. The sudden increase in family separations was a result of the current presidential administration's policy of deterring illegal immigration and discouraging petitions for asylum. However, separations because of immigration problems were already a reality for many families even before this year. Family separation is a risk for many non-U.S. citizens with immigration problems.
The most important thing to do when family separation is possible or has already happened is to know your rights. Then you can pursue the most promising paths to keeping out of detention and keeping your family together. With an experienced, active and passionate immigration lawyer on your side, you will have many more chances to avoid or recover from a family separation and/or deportation.
U.S. Law Center

 Is Ready To Fight Family Separation At The Border And Elsewhere

We urge you to talk to an attorney and explore your options as soon as you know you have a problem. Border Patrol and Immigration and Customs Enforcement (ICE) arrests, detentions and removals have been increasing. We understand your fears and we are ready to help if possible. Our lawyers can travel to border crossings and detention centers as necessary.

To schedule a free consultation with an attorney, please send an email message or call our Riverside County office in Corona at 866-665-1696. We have ways to help you in locations throughout California and in other states. We offer evening and weekend appointments. Our fees are competitive and our firm accepts credit cards.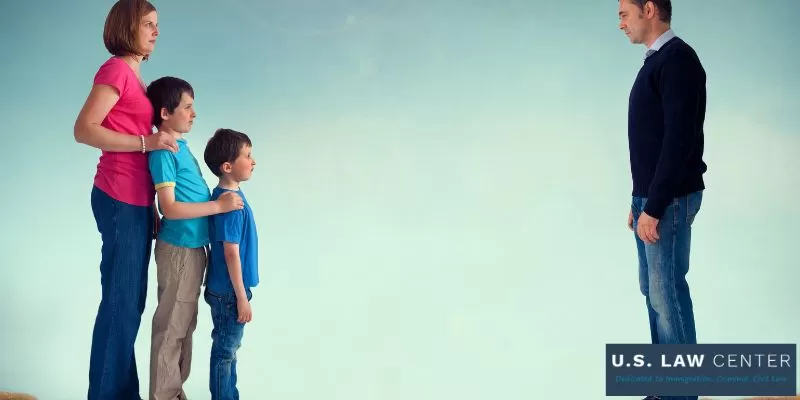 Mass Detention
How To Protect Your Rights When Detained With A Large Group
It is frightening to be detained on immigration charges together with a large group of people. You or a family member may have been caught up in a mass detention situation when:
You were crossing the border with a group of people seeking asylum.
Your workplace was raided by Immigration and Customs Enforcement (ICE).
You were entering the U.S. without documentation together with a large group of people who had paid a "coyote" to get you in without meeting with Border Patrol officials.
Your child was placed together with hundreds of other children in a detention center for minors when the two of you were crossing the border planning to seek asylum.
Whatever your situation, the important thing to remember about mass detention is that each person in the group has a unique background and circumstances. You have the right to be represented by an attorney who will prepare your individual defense case. You do not have to be "processed" together with others.
You may have an illness, a history of persecution or a special family situation that makes your case distinct from that of other people around you. The group you were detained with will not face a judge or officer all together and answer questions all together. Instead, each one may have an individual interview, hearing(s) and other processes to go through.
U.S. Law Center in Riverside County, California, has helped many clients who were part of mass detention situations. We help people fight detention and deportation and find paths forward. You may have a valid asylum claim. You may decide to return to your country voluntarily. You may have the right to U.S. citizenship through your parent without realizing it. There is no way to know the best way forward without a lawyer's individualized analysis and advice.
Get Your Own Lawyer To Help You Get Out Of Immigration Detention
We want to help as you face mass detention, separation from your child or any border crossing problem or immigration law enforcement action. To schedule a free consultation with an attorney, please email us or call our Corona office at . We offer evening and weekend appointments. We can meet you in a detention center or another location. Our fee rates are competitive. We accept credit cards.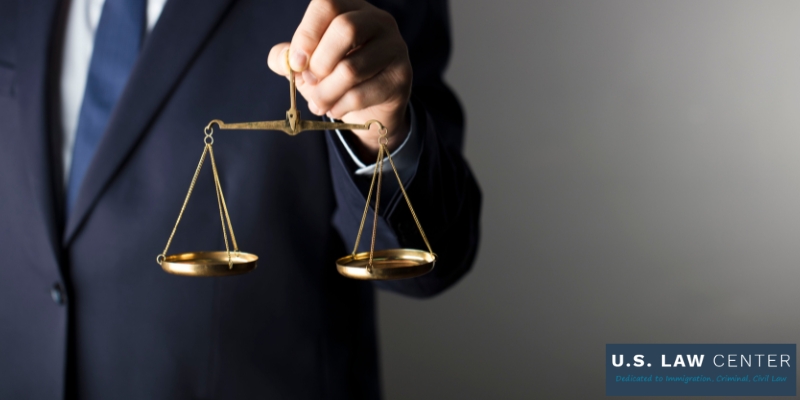 Separation At The Border
Were You Separated From A Family Member At The Border? Talk To A Riverside Family Separation Attorney.
It is no secret that the U.S. increased separations of parents and children crossing the U.S. border in the summer of 2018. Yes, there had been separations before, but the trend became more public after the U.S. attorney general implemented a "zero tolerance" stance.
Maybe you are a teenager who became separated from your parent(s) or older or younger brothers or sisters as Immigration and Customs Enforcement (ICE) put you in detention for migrant children. Maybe you are a mother or father whose child was detained separately from you after you asked for asylum. Maybe you are already in the U.S., wanting to help family members who were detained when crossing the border.
Whatever your family's circumstances, you need reliable legal advice and trustworthy representation. Attempting to straighten out your family separation problem without legal advice is risky. Making mistakes may result in permanent loss of opportunity. You may give a wrong answer to an immigration officer and make your situation complicated for years. You may be barred from entering again or you or your child may be deported if you do not follow the correct procedures.
Consulting with an experienced Riverside family separation immigration attorney is essential if you hope for the best outcome in your case. You cannot count on immigration officers with the Border Patrol, ICE or U.S. Citizenship and Immigration Services (USCIS) to give you all the information you need. It is your responsibility to do the right things as you try to reunite with your family members and pursue the most promising path to the immigration status you seek.
A knowledgeable, diligent Riverside family separation immigration attorney on your side may increase your chances of a good outcome. U.S. Law Center in Corona, California, is ready to stand up for your rights. Request a free consultation to learn what we can do for you before or after a family separation at the border or through deportation after you have been together in the U.S. for months or years.
Contact A Family Separation Lawyer in Riverside, California
Inquire by email or call us in Riverside County at to request a free consultation. We offer evening and weekend appointments. Our fees are competitive. We accept credit cards. Se habla español.