Spread out over 34 cities, Orange County boasts 950 square miles filled with sunshine, surfing, and more than 3,000,000 people. With its healthy tourism adding an additional 50 million people a year, it isn't uncommon to see the 405, I-5, the Pacific Coast Highway, or Beach Boulevard lined with traffic. With all this hustle and bustle, accidents are sure to happen. Whether you are injured from a motor vehicle accident or other forms of unnecessary carelessness, contacting an Orange County personal injury lawyer can lead to possible compensation.
At U.S. Law Center in Orange County, we provide help to those who have sustained a personal injury due to the negligence of others.
The Need for Personal Injury Lawyers
Anytime a person suffers a personal injury, the top priority should be to focus on healing. In some cases, victims of negligence will need to spend time in the hospital, away from work, or are left with long-term physical and mental impairments. These situations can prove devastating and add unneeded stress and anxiety to a person's life in the form of bills, lost wages, and sometimes a loss in quality of life. Coming to terms with this can be heartbreaking and emotional.
With the help of an experienced personal injury attorney, you can stay focused on the recovery process while the attorney works on holding accountable those whose negligence caused the injury. You did not ask to be confronted with these situations, so those whose decisions led to them should be the ones who are responsible.
In personal injury cases, there are often more parties involved than just the ones in the accident. Negotiating with corporations, insurance companies, and even the courts can be overwhelming. Small mistakes can end up costing you more later. Trusting the expertise and experience of a good personal injury attorney, like those at U.S. Law Center, can bring you peace of mind that the little details are being addressed and someone is fighting for your best interests.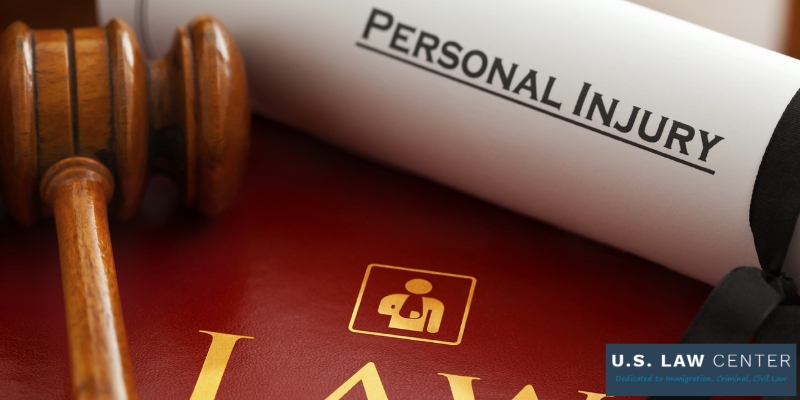 We Can Handle All Types of Personal Injury Claims
At U.S. Law Center, our legal experts are prepared to handle your case, no matter what type of personal injury case you have. Common personal injury cases include:
Wrongful death. California allows a suit to be filed if your loved one was killed in an accident, through murder, or because of other forms of negligence. In December 2021, California added a stipulation that pain and suffering could become a part of a wrongful death suit.
Motor vehicle accidents. In a motor vehicle accident, claims can be filed against motorists who cause injury because of proven negligence such as speeding, driving while intoxicated or failure to obey traffic laws.
Premises liability. If you are injured at someone else's home or place of business because of negligence, then a personal injury suit may be filed against them. In these cases,injuries could be caused by a poorly lit parking lot or improper maintenance, for example.
Boating accidents. Similar to motor vehicle accidents, boaters who cause injury due to negligence can be held responsible. In addition to operating a boat while intoxicated or driving recklessly, failure to obey boating laws and not having the proper safety equipment on board can be considered negligent.
Medical malpractice. Although difficult to prove, cases can be brought against medical providers if you believe their actions were negligent and caused you further harm. You may feel you were improperly diagnosed, a surgery was performed in the wrong area, or a foreign object was left in your body during surgery
Nursing home abuse. The last thing loved ones want to think about is their elderly family members being mistreated by those who care for them. However, if a nursing home or their employee fails to provide timely care or fails to help with personal hygiene, for example, their negligence could be cause for claim.
Workplace accidents. This does not mean that your employer is automatically at fault. It could result from manufacturing or faulty equipment. However, personal injury cases can also include improper training accidents.
Burn accidents. If you were burned because of faulty equipment causing an electrical fire, were caught in a fire at a place with improper fire exits, or even in a car accident that caused a fire, then by proving negligence, you can file a personal injury claim.
Dog bites. If you or a loved one are bitten by a dog, the owner can be held responsible. Though difficult, failing to warn others about their dog's potential to bite, not following local leash laws, or knowingly bringing an aggressive dog into a populated area can be signs of negligence.
These are just a few examples of personal injury claims. Anytime you believe you were injured because of negligence,you should speak with a qualified Orange County attorney so that you understand your rights.
Proving Negligence in California
Negligence can seem as arbitrary as one person blaming another and then going back and forth about it. But under California law, negligence meets four specific criteria:
That the plaintiff was owed a duty of care by the defendant.
That there was a breach of such duty through negligence
That negligence was a large factor in causing the harm.
The plaintiff was harmed or injured as a result of the defendant's actions
These three things bring up the California lawful definition of negligence. A person who does something that a reasonable person would not in the same situation or fails to act in a reasonable way that a careful person would is considered negligent.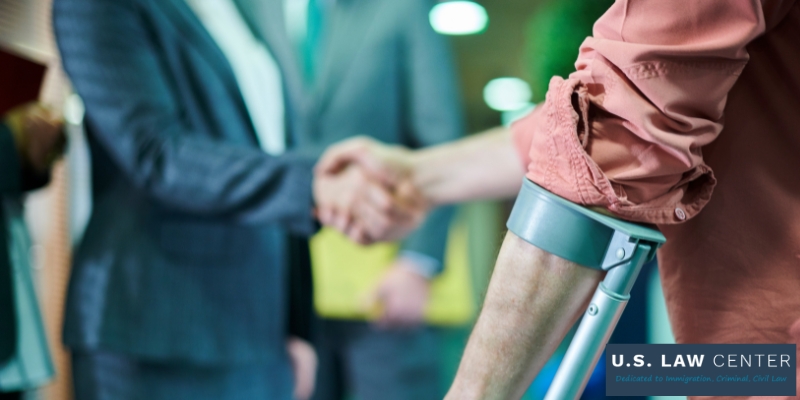 Duty
This means that people often owe others a responsibility to look out for the well-being of others. A teacher has a duty to look after their students. Motorists have a duty to look out for pedestrians and other motorists or to watch for other unreasonable risks that could cause an accident. Doctors owe a duty to their patients to provide quality medical care. Each circumstance requires proving the specific care a person is responsible for and the amount of care owed.
Breach of Duty
This is when determining negligence involves what someone did versus what they did not. Legally speaking, a reasonable person in the same situation is the standard that the court systems use. More simply put, a person can be found negligent if the average person would think that someone could be injured or hurt in the same situation and therefore would have acted differently.
Causation
This is the step where a plaintiff must prove that a defendant's actions actually caused the injury they suffered. If the injury occurred because of some act of nature that was unforeseeable, then a person likely would not be considered negligent.
Damages
If duty, breach of duty, and causation all lead the court to believe there was negligence, then the court will solidify the responsibility with an appropriation of damages, most often through compensation of lost wages, medical expenses, or other costs associated with the injury from the negligent act.
Damages can be compensation for costs already incurred or can include special circumstances. The most common types of damages are:
Past and future expenses for medical purposes that are associated with the injury
The loss of wages, including the predicted loss due to an adjusted earning capacity or limits on future job opportunities
The cost of replacing property that was damaged, such as a vehicle
The cost of any care that is necessary due to a plaintiff's physical limitations, such as the cost to receive assistance in the home
When seeking damages in a claim, there are a few common types:
Physical pain and suffering
Emotional distress
Permanent disability
The loss of enjoyment in life due to permanent injuries suffered during the injury. This also applies to the family of the injured person, who may lose opportunities to spend time with them as they normally would.
When seeking damages, a plaintiff must prove that the defendant was malicious, oppressive, or fraudulent in their actions. In a personal injury case, the jury will then take into account the level of responsibility and the court can award any damages.
Process for Filing a Personal Injury Claim
The moment you are injured, you may not have a checklist in your head ready to go about what you should do. That's why it is important to understand the process so that as each moment from your injury passes, you know you are moving in the right direction. There are five important steps that you should follow after seeking medical treatment if you are injured.
Step One – Establish a Legal Standing
Legal standing is simply understanding that you qualify for and have the right to file a lawsuit. To have legal standing, you must:
Be directly connected to the person or other entity you are filing against. More simply, you must have been directly harmed through the action or inaction of the defendant.
Be a legal entity, meaning you are a person, corporation, government agency, or any other designation that has legal status.
Be of legal capacity. If a person who is injured is under 18 or is deemed mentally incompetent, then the person filing must be a legal representative of them.
Step Two – Hire a Personal Injury Attorney
Choosing the right attorney may be the most vital step. This should be someone that you can trust as you will be sharing private information with them. You want to know that they are your strongest support and have your best interests and rights in mind. At U.S. Law Center's Orange County location, we advocate for our clients every step of the way.
Step Three – Determine Where the Lawsuit Should Be Filed
In California, the county where the lawsuit is filed is determined by three factors:
In the county with the majority of witnesses or the location of the injury
In the county where the defendant lives or primary business is located
In the county where the plaintiff lives or primary business is located
Your personal injury attorney will help guide you through the filing process to be sure that it is done correctly, as there may be more than one county that meets the above factors.
Step Four – Do Not Exceed the Statute of Limitations
The time period in which anyone has to file a claim is limited by statutes of limitations. If this time passes without filing, then you can lose the ability to do so. If you are unsure if the limitations have passed, contact our office. We can determine the time limit for your particular situation and whether they are any exemptions.
In California, a person has two years to file a claim to stay within the statute of limitations. This also applies to the settlement that you are seeking. There are some exceptions. The first exception is what is referred to as delayed discovery, which occurs when you are unaware that you are injured until a later time. Under this, you have two years from the time of discovery to file the suit. If the defendant leaves the state, then the limitations clock pauses. If they return, then it continues. Leaving the state is not a way to escape the lawsuit since the client can't be served if they are not living in California.
Step Five – File Your Complaint
If possible, we will try to negotiate a settlement in your best interest before it needs to be filed for court. However, in the event that a settlement can't be reached, we will file a summons and complaint. A summons notifies the defendant of the lawsuit. A complaint details what happened, why we believe the defendant is negligible, and the potential damages that you are seeking.
Sometimes negotiations happen after the filing when the other party sees what has been presented to the court. Avoiding a court trial is always in both parties' best interests. However, once the suit has been filed, collecting evidence, interviewing witnesses, and building the case begins. This process can be extensive, and you should be prepared to wait for months (possibly years) before the case is heard.
Shared Fault Laws in California
Now that you have filed a claim, it is not guaranteed that a court of law will agree with you. In California, there is the possibility that both parties could be held partially negligent for the accident or injury. In these cases, any damages that could be awarded can be adjusted to reflect the percentage of responsibility. If the plaintiff's responsibility is found to be 50% or more, then they are not eligible for any compensation. Shared fault is also known as comparative negligence.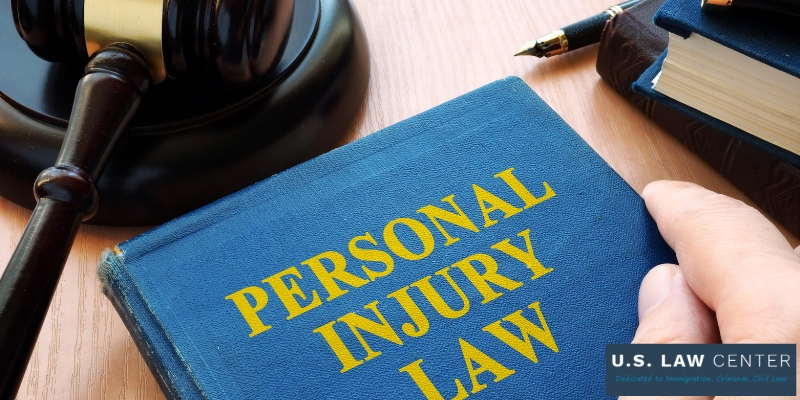 What Can You Do to Help Your Personal Injury Case?
When you are injured, you may have a desire to go above and beyond to figure your case out. But there are some important steps that you can take in preparation for and during the litigation process.
Trust the advice of your personal injury attorney. An attorney's experience will help guide you along the way, as they know what to expect and can help handle any unforeseen circumstances.
Keep a paper trail. That means to keep any photos from the accident, medical bills, proof of lost wages, repairs from the accident, etc. If you are in a car accident and have to take a different form of transportation to work, then make sure to keep documents of that as well. Any communication with your insurance company is important. It may be difficult to know early on what will be needed for the lawsuit, so having more is always better than less.
Limits on Injury Damages in California
When a person files a personal injury case in California, they include the number of damages that they are seeking. However, the state of California places limitations on the amount and type of damages that can be compensated:
If you are an uninsured motorist, for example, California will not allow for non-economic damages. In other words, you cannot include pain and suffering, emotional distress, or just plain inconvenience. The only exception to this rule is if the other motorist caused the accident because they were under the influence of drugs or alcohol and they are convicted in criminal court.
In cases of medical malpractice, the law states that there is a cap of $250,000 for non-economic damages associated with the claim.
FAQs About Orange County, CA Personal Injury Laws
What Percentage Do Personal Injury Lawyers Take in California?
While fees may vary depending on the size of the case and the time required to prepare the case, the commonly accepted standard is 33% of any damages that are awarded to the plaintiff. At U.S. Law Center, we always begin with a free consultation and will be upfront with our process and our fees. Don't let legal fees be the reason you don't fight for fair compensation.
How Much Does a Personal Injury Lawyer Cost in California?
In most cases, if you don't win your case, then you are not charged a fee. Payment for personal injury lawyers is usually contingent on the successful outcome of your case. During your initial personal injury consultation, we will discuss with you the process and the impact of the outcome. We aim to win your case and will use all our resources to do so.
How Do I Sue for Personal Injury in California?
The first step is to contact a personal injury attorney. They will talk through your case with you and help you understand what options you have in filing your case. At the Orange County U.S. Law Center, you can expect both honest and compassionate legal advice. There are many small details in personal injury cases that can be overlooked. Let our expert team help you get started on the right foot.
What Is Considered Personal Injury in California?
By law, personal injury in California is when any person experiences harm or loss from a physical, emotional, or psychological injury caused intentionally or negligently by another person. In these situations, the person who experienced the harm has a legal right to file a personal injury claim. If you aren't sure if your injury qualifies, call our Orange County personal injury office. We'll help you understand your rights.
What Does a Personal Injury Lawyer Do?
In a personal injury claim, a personal injury lawyer is a person that provides legal advice and representation to an individual who has experienced personal injury under California law. An attorney will guide a client through the legal system while also handling any mediation necessary with insurance companies or the other party. Never face your personal injury case alone.
Contact the Personal Injury Attorneys  at U.S. Law Center Today
Your time in Orange County should be spent appreciating all that it has to offer. The sunshine, the beaches, the theme parks, and the attractions. Whether you call Orange County home or are just staying for a visit, the last thing you should worry about is personal injury. But accidents still do happen. The decisions leading up to an accident are difficult to understand, but that's why it's important to hire a professional personal injury attorney who can help you get back to enjoying that California lifestyle.
If you or a loved one feels they have been hurt by the possible negligence of someone else, it is important to understand your rights. It can be a devastating, stressful, and emotional time, so it is important to have someone on your side who will look after your legal rights. Don't let the stress of lost wages, medical bills, or emotional loss stop you from fighting for the compensation you deserve. Contact our Orange County office today and start with a free consultation. Our team of expert personal injury lawyers is ready to help you on your road to recovery.