Helping Orange County Individuals Achieve Adjustments of Immigration Status
Life presents a series of changes, regardless of your immigration status. However, when you are an immigrant, these changes require additional action on your part, including documentation, paperwork, and more. Alternatively, you may wish to adjust your immigration status by seeking permanent residency or a different type of visa. As immigration laws continue to change, the process required to change your immigration status grows more complex, often meaning that you must submit additional paperwork, identification, proof of the change, and more.
This legal process can be daunting, no matter your unique circumstances. There is a great deal at stake any time you must adjust your immigration status. The intricacies of immigration law, strict deadlines, and complicated details of the required paperwork can make status adjustments difficult to manage on your own. Fortunately, our firm has extensive experience with immigration status adjustments that can help you prevent your removal from the country. Our Orange County adjustment of status attorneys can help you complete the adjustment process as efficiently as possible.
US Law Center: Your Adjustment of Status Attorney
The skilled Orange County adjustment of status lawyers at US Law Center have developed a thorough understanding of the immigration system and the requirements necessary to achieve status adjustments. We have been pursuing immigration help for area individuals for many years and have developed key legal resources to help you achieve success in your case. Due to our experience in all areas of immigration law, our attorneys can provide you with comprehensive legal representation, no matter the immigration issues you face.
Our strong background in immigration law has made our adjustment of status lawyers experts in navigating adjustment proceedings, as well as ensuring that you understand the process required and the standards you must meet. Our attorneys strive to keep you informed regarding your status adjustment and any changes ahead. While status adjustments can be intimidating, US Law Center will ensure your case proceeds as smoothly and efficiently as possible.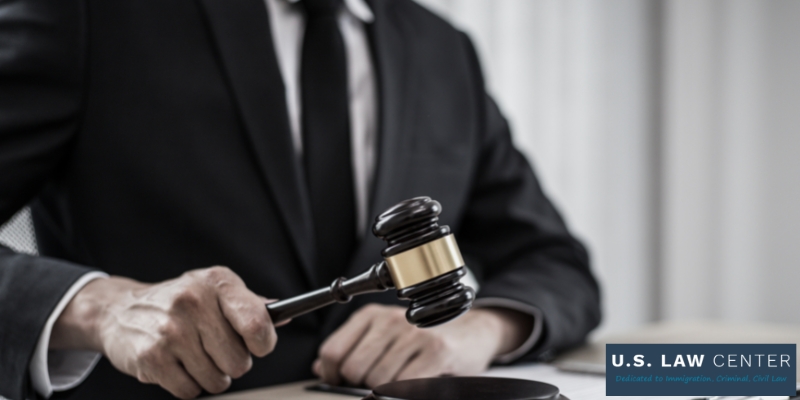 What is Adjustment of Status Law?
The Department of Customs and Immigrations refers to an adjustment of status as the process necessary to become a permanent and legal resident of the United States from inside the country (i.e., without traveling to your country of origin). However, it is important to recognize that it may become necessary to alter your immigration status for many reasons. In fact, life changes requiring an adjustment of status occur every day.
This area of law sets forth a clear and legal route to change your immigration status so that it accurately reflects your current situation. Adjusting your status allows you to continue to legally live and work in the United States without returning to your country of origin to pursue a green card or other visa. An Orange County adjustment of status attorney is your best resource to achieve this adjustment in a timely manner.
Why Do I Need an Orange County Adjustment of Status Attorney?
Adjustment of status cases are incredibly important. To continue living, working, or attending school in the United States, it is important that your immigration status accurately reflects your situation. If your situation changes and you do not report it, you may jeopardize your ability to remain in the country. The stakes are extremely high, and it is unwise to trust your future to anyone but a professional immigration attorney.
Immigration status changes can also result from significant lifestyle changes that have already created stress and anxiety. Securing an adjustment of status attorney to handle your case means you can continue to focus on work, school, or your family while your attorney pursues your adjustment of status.
When Should I Adjust My Immigration Status?
Many situations may require you to pursue an adjustment of status. Changes in work, education, marital status, parenting, and more can prompt the need for an adjustment. These are some of the most frequently experienced reasons for an adjustment of status
Education
Many people obtain student visas to attend school in the United States. However, an adjustment of status is required if you:
Finish school and wish to stay in the United States for work.
Enroll in school.
Drop out of school.
As you can see, any changes to your education plan can affect your student visa. If you are no longer a student, you will need to apply for a work visa, another category of visa, or permanent legal residency via a green card.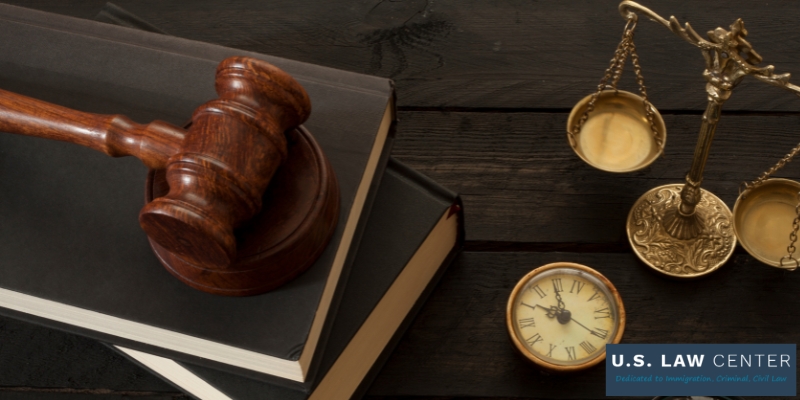 Relationship Status
Marriage can exact many changes for US immigrants. If you are marrying a long-term legal resident or a citizen of the United States, you must apply to become a legal resident yourself. If you are engaged to a citizen or long-term resident and did not obtain a K visa before entering the country, you will need an adjustment of status to become a legal resident.
Refugee Status
If you applied to be a refugee when you entered the United States, you can seek asylum. Moving from refugee status to asylum status requires an official adjustment of status. Asylum status is a more direct path to permanent residency and is required if a refugee intends to continue living in the country. After maintaining asylum status for over one year, you may apply for a status adjustment to permanent residency.
International Adoption
If you adopt a child from another country and the adoption is finalized overseas, you will need to obtain US citizenship for them. It is important to go through the proper status adjustment procedures to be sure that your child can legally enter the United States from their country of origin. If the adoption becomes final in the US, a certificate of citizenship should become available upon arrival in the country.
Voluntary Status Change
You may also change your status voluntarily, without a life event forcing the change. In many of these situations, you may wish to become a citizen after living, working, or studying in the United States. In others, you may wish to leave the country. Some examples include:
Individuals who have lived or worked in the United States with a family or a work visa and wish to become a legal permanent resident.
Those living, studying, or working in the United States under DACA (Deferred Action for Childhood Arrivals) wish to depart the country.
Those who have been undocumented and wish to leave the country without facing punishments or fines.
Contact an Orange County Adjustment of Status Attorney
If a life change affects your immigration status, it is critical to contact an Orange County adjustment of status attorney as soon as possible. US Law Center specializes in immigration law, including adjustments of status, and we can help you achieve the necessary adjustments before you experience immigration issues. We strive to provide compassionate, comprehensive legal aid to all our clients in Orange County, helping them complete adjustments of status to maintain a legal presence in the United States.
For more information or to schedule a consultation, please contact us online today.
Our Orange County U.S. immigration law practice is conveniently located next to the Immigration Courthouse in Santa Ana making the process easier for all our clients. Contact us today to see how our services can help you reach your goals regarding U.S. immigration.