There are no safe or quiet times on California's bustling highways, and that's especially true of Riverside. Collisions are common, and the aftermath of an accident can be devastating. If you've been injured in a car accident in Riverside, CA, or the surrounding areas, you need expert help from a Riverside car accident attorney.
A car accident represents a single moment that can have life-altering repercussions. Even with modern safety features and stringent standards for automobile manufacturers, operating a car is inherently dangerous, even at modest speeds. Just one poor decision or mistake made on the road can result in serious injuries and destruction of property capable of putting a tremendous financial, physical, and emotional burden on you and your family.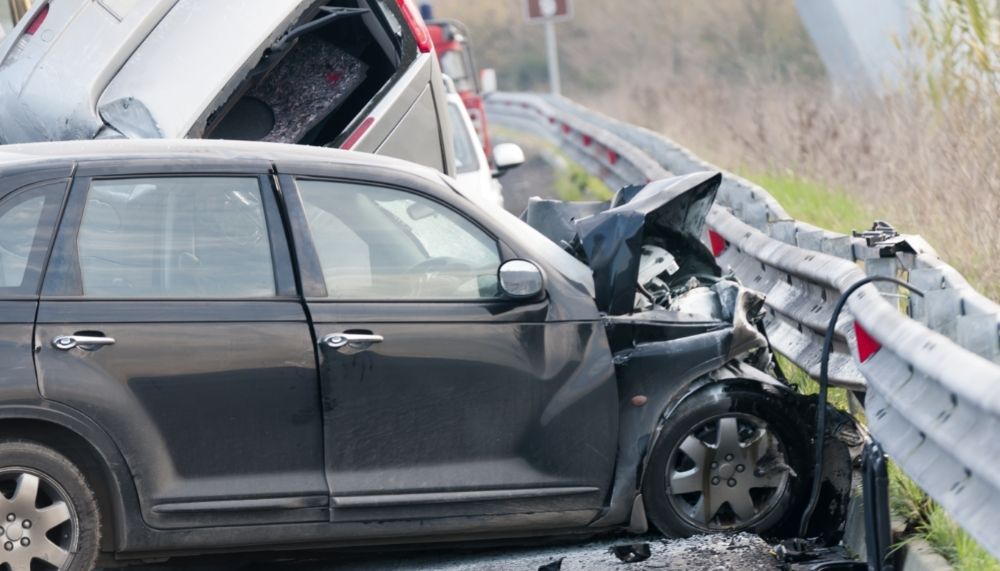 Understanding Fault After a California Car Accident
In California, fault in motor vehicle accidents is determined through a legal process. When you're injured on the road through no fault of your own, you may be entitled to significant compensation. As a car accident victim, you can pursue a settlement or judgment for medical bills and lost earnings in addition to your pain and suffering. Such settlements are often significant and may make all the difference when it comes to getting you and your family the support you need to survive while you heal from your injuries.
The experienced legal team at U.S. Law Center of California has intimate experience working with California's traffic, civil, and criminal court systems and is ready to assist you in car accident cases such as:
Single-vehicle collisions
Multiple-vehicle collisions
Trucking accidents
DUI related crashes
Personal injury to a pedestrian
Wrongful death
Cases involving insurance claims
Traffic cases with deportation implications
Traffic cases involving foreign nationals
Traffic cases can become complex quickly. They can involve many parties, such as multiple motorists, passengers, insurance agencies, and everyone's respective legal representation. In many cases, pedestrians, trucking companies, or immigration officials also have some stake in the proceedings.
Protect Your Rights After a Riverside Car Accident
Motor vehicle accidents can be stressful and traumatic. However, in the aftermath, it's important to remember not to answer any questions you feel uncomfortable asking, even if they are asked by the legal authorities. Furthermore, do not admit any fault for the accident. There will be an ensuing legal process to determine this, and it will be in your best interests to treat all other parties professionally and cordially, but you should never so much as say "sorry" at the scene of the crash. You have the right to seek legal representation before answering any questions.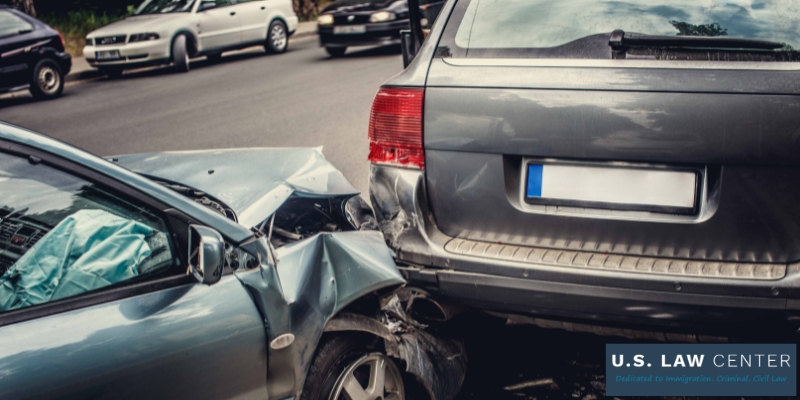 Important Car Accident Statistics
Car accidents can be extremely impactful, making it easy to forget how commonplace they actually are. When your life is turned upside down by a motor vehicle accident, rest assured you're not alone. Many Americans suffer from the short- and long-term aftermath of car crashes every year, and your Riverside personal injury lawyer ensures you always feel supported and heard as you pursue compensation for your car accident claim.
What follows are some of the raw numbers behind automobile accidents in the United States and California. This data is compiled from reputable and official sources, including The California Office of Traffic Safety, The California Highway Patrol's Statewide Integrated Traffic Records System, The National Highway Traffic Safety Administration, and The Insurance Institute for Highway Safety.
California accounts for around 10% of all fatal car crashes occurring in the United States. It is one of the top three states ranked by number of annual traffic fatalities, along with Florida and Texas.
Over 6 million car accidents are reported to the police each year. These range from minor, single-car fender-benders to tragic, multi-car accidents involving multiple fatalities.
Each year there are around 275,000 people injured in nearly 200,000 separate car crashes occurring on California roads. Around 4,000 people are killed in approximately 3,500 fatal crashes annually in the state.
On a national level, over 35,000 people are killed in car crashes each year.
In the United States, the chance of dying in a car crash is about 1 in 100.
About half of all drivers fatally injured in car accidents in California who are subjected to autopsy test positive for drugs or alcohol. Around five years ago, this number was closer to 40%.
Fatal motor vehicle accidents where the victim failed to wear their seat belt properly account for around 600 annual deaths on California roads.
Over 75% of drivers will experience some type of car crash in their lives.
The annual economic impact of car crashes on the national economy is estimated at over $240 billion.
For every 1,000 miles traveled in a motor vehicle, a motorist or passenger risks around a 1 in 350 chance of being involved in an accident.
These numbers can offer insight into why California highways can be so dangerous. Don't allow yourself to become one of these statistics. Always drive defensively and keep your vehicle's safety features well maintained. Awareness and safe driving are critical on California's congested city streets and long, winding highways.
One way to stay safe while driving is by being aware of your surroundings; driving requires all the senses, from sight and sound to the touch of the brakes on your feet. Phone use on the road can lead to tragic results, but they aren't the only thing that can steal a driver's concentration. Daydreaming, fiddling with temperature buttons, or even other passengers can cause drivers to lose focus. Concentrating on the road, the cars around you, and the changes to California's busy highways can all go a long way to keeping you safe.
Unfortunately, you can't trust other drivers to be doing the same, and a split-second of distraction on someone else's part can impact your life forever.  If the worst should happen when you are behind the wheel, get medical help, and then immediately seek qualified legal assistance.
What Kinds of Injuries Can Result From a Car Crash?
Car accident injuries can be as diverse and complicated as the circumstances of car accidents themselves. These are just a few of the types of injuries commonly suffered in car accidents:
Spinal cord injuries. An injured spinal cord can be invisible to the naked eye, which is why you should never attempt to move someone who has been injured in a car accident until EMS personnel arrive on the scene — unless it is absolutely necessary for their safety. The spinal cord begins at the back of your neck and serves as a highway between your brain and the rest of your nervous system. Damage to the spinal cord can cause severe motor function issues or even complete paralysis from the neck down.
Back injuries. If someone appears to have injured their spine in a car crash, they should be treated as if they might have a spinal cord injury. As with spinal cord damage, attempting to move someone who has suffered damage to their spine can exacerbate the issue and leave them worse off than before.
Brain and head injuries. The traumatic, sudden nature of a serious car crash can often lead to head injuries, especially if faulty, missing, or improperly used safety equipment is at play. The worst of these injuries can cause permanent brain damage or death. If anyone has a visible head injury in the aftermath of a car crash, administer whatever first aid is possible and immediately call in for professional emergency medical intervention.
Broken bones. The violent impact experienced during car crashes regularly leads to fractured, or even completely shattered, bones. This can potentially occur in any part of the body and depends on the specific circumstances of the crash and the victim's position in relation to it.
Whiplash. This is a type of neck injury caused by a sudden, jarring movement that causes your head to snap back and forth (or side to side) very rapidly. Extremely severe whiplash could even result in a spinal cord injury.
Bruises. Soft tissue injuries like bruising can seem minor compared to the full range of possible car accident injuries, but deep, significant bruises can constitute a severe injury, limit your motion, and even make it impossible to work until you've recovered. In such cases, you can sue for compensation as you would with any other, more prominent injury.
Lacerations. Much like bruises, significant cuts can qualify as legally actionable injuries in and of themselves.
Burns. When fire or explosion is involved in a car accident, it can make a serious situation dire. There are few scenarios more horrific and time-sensitive than someone trapped inside a burning vehicle after a car accident.
Mental or stress-related injuries. A serious car crash can be one of the most emotionally traumatic moments of a person's life. Stress disorders such as PTSD represent legitimate injuries, and while it may be more difficult to prove in a court of law than a visible wound, your mental anguish is no less worthy of attention and justice than a broken bone.
Regardless of what sort of injuries you've suffered in your car crash or the extent thereof, an experienced auto accident attorney can help you recover compensation to the full extent of the law.
What to Do When You're Involved in a Car Accident in Riverside
It's perfectly natural to be disoriented and upset in the immediate aftermath of a crash, especially if you or a loved one has sustained car accident injuries. It's critical to remember, however, that what you do immediately following your crash can have major implications for your criminal liability, your ability to pursue a settlement in court, your insurance, and potentially the very lives of others involved in the accident.
Just as every car accident looks different, the aftermath of each is unique as well. The basic steps are the same in essentially every case, however. If you're involved in any car accident, you must take the following steps:
Stay at the accident scene and don't try to clean up. Remaining at the scene of the crash is not merely courteous. It is required by law. Under certain circumstances, failure to stay at the accident scene could even result in criminal charges for hit and run. If the position of your vehicle puts other motorists in danger of further collisions, and it can be safely pulled out of the roadway, do so. But leave everything else, including debris, exactly as it is.
Administer first aid and call the ambulance. First, check yourself for any injuries. If necessary, see to your own first aid needs as best you can and then move on to helping others. If it looks like anyone has been injured, make sure someone at the scene promptly calls 911 — this allows you to have emergency medical personnel and police dispatched with one phone call. Do not attempt to move any injured parties unless their location puts them at immediate risk of further injury or death, such as if someone is stuck in a burning car or has been ejected from their vehicle into a busy roadway.
Call the police. If there were no injuries requiring an EMS response, or you need to make separate calls for police and ambulance services, now is the time to call the local authorities. Your local state police outpost is often a good resource no matter what state your crash occurs in. The state authorities can either dispatch a highway patrolman to your location or pass you along to whatever sheriff or municipal department is able to respond to your crash. Nobody involved should leave the scene of the accident to seek police or medical help unless it is absolutely necessary, such as when there are no functioning cell phones available.
Exchange information with other motorists. Unless it was a single-car accident, you'll also need to get and receive some critical information from the other motorists involved in the crash. Emotions can get heated in the aftermath of a car crash, so be polite, respectful, and do not admit fault for the accident or rise to provocations from the other party. You do not need to discuss the details of the accident or determine fault among yourselves. Everyone simply needs to take down one another's full legal names, contact information, and insurance details, as well as the VIN and license plate numbers of all vehicles involved.
Take pictures. By using your cell phone's camera, you can begin the process of collecting evidence without touching or disturbing the accident scene. Get photos of the crash from every angle. Include damage to all vehicles, and be sure to get environmental features and street signs with some wide-angle shots to help investigators fully reconstruct the crash through photographic analysis. Get photographic evidence only. Leave all debris exactly as it is so that authorities can investigate sufficiently.
Give a statement. When the police arrive on the scene it is time to file your police report. Even now, stick to the basic facts as you know them. Now is neither the time to assign nor accept blame for the accident. Fault for the accident will be decided by the appropriate legal process — not by the initial police report. Before you are free to go, the responding officers should provide you with a reference number for your police report. Be sure to save it and also the officer's name and badge number along with all of the other information you've collected thus far.
Call your insurance. Once a formal police report is on file, you can move ahead with a car accident claim through your insurance company. They may request some of the information you've gathered so far. It is possible for the investigation and claims process to take many days to completely resolve. Your best bet for expediting things and influencing the outcome is to exhaustively document every aspect of the crash and your recovery and make yourself readily available to your insurance agent, attorney, and any police investigators.
Get a lawyer. If you don't already have the services of a qualified attorney on retainer, your very next call should be to a Riverside personal injury attorney. Working with experienced, dedicated attorneys like those at U.S. Law Center helps to maximize your chances for a successful out-of-court settlement, personal injury judgment, or significant insurance claim. U.S. Law Center has broad expertise across many legal issues, intimate knowledge of California courtrooms and judges, and a proven track record of success representing clients throughout the Riverside area and beyond. Insurance agencies, police departments, and other drivers often have excellent representation in court. You owe it to yourself to respond in kind with high-powered legal representation from U.S. Law Center. Your livelihood, recovery, and future could depend on it.
FAQs About Riverside, CA Car Accident Laws
Should I get a lawyer for a car accident?
There is no legal imperative to hire a lawyer after being involved in a motor vehicle accident. You have the legal right to represent yourself while filing an insurance claim or even in a court of law. However, an experienced attorney can be a crucial asset regardless of your role in a car crash. Whether pursuing a personal injury settlement or defending yourself against wrongful charges stemming from a traffic incident, a Riverside car accident attorney can provide the detail-oriented legal strategies that lead to the best possible outcomes for you and your road to recovery.
What is the average settlement for a car accident in California?
Data collected from attorneys and other sources around the United States suggests that the average settlement for a car accident is somewhere between $15,000 and $30,000. It's important to remember that only about 2% of personal injury cases ever go to a courtroom. In these cases, significant settlements may be awarded but, per the terms of the settlement, are not publicly disclosed. It is not unheard of for personal injury settlements and judgments to enter into the millions. The compensation in a particular car accident case can vary based on factors like the severity of injuries suffered and the quality of legal representation involved.
How much do accident lawyers charge in California?
Investing in representation from a quality attorney can be a significant expense, but it's one that can easily pay for itself in the form of better outcomes in court. There is no simple or precise answer to the question of how much accident lawyers charge because this will vary dramatically depending on the nature of your case, the exact legal services needed, and the quality of your attorney. Some attorneys require an upfront retainer to help with your case, while other law firms do not charge at all for personal injury work until a settlement or judgment is received in your favor, at which point they take a percentage for their services. Broadly speaking, a lawyer can expect to make over a thousand dollars from a successful car accident claim and potentially several thousand in complex or high-profile cases.
Can I sue after a car accident in California?
If you've been injured in a car accident in California due to someone else's negligence or wrongdoing, you can file a personal injury lawsuit against the responsible party. You will likely be entitled to a payout through that party's insurance carrier. If you've been injured in a car crash, don't delay in contacting an attorney for help. You have only six months from the date of your injury to file your suit within the statute of limitations.
U.S. Law Center Attorneys Can Help With Your Car Accident Settlement
Clients in the Riverside area may already be familiar with U.S. Law Center, and our track record of success helping individuals and businesses navigate complicated naturalization, visa, and deportation cases, but our specialties extend well beyond immigration court. If you have been injured or otherwise impacted by a car crash, contact us through our website to set up a free consultation to see how we can help guide you down the road to a meaningful recovery with the resources and compensation you deserve.