Over the years, California has been known as a magnet for people from all over the world. This has led immigration to become an important topic for legislators and other government entities in the state. Because the laws and regulations can be so dense, the support of a California immigration lawyer can make a huge difference in your own personal U.S. immigration journey.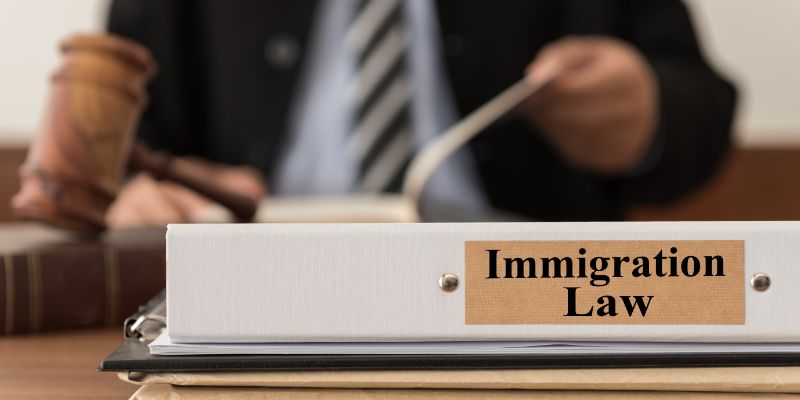 Understanding the Role of a California Immigration Lawyer
A California immigration lawyer is expected to understand the nuances of both federal immigration laws and all specific regulations that only apply to California. They are required to stay on top of any modifications to these as well. This ensures that they can offer their clients relevant guidance to maximize their success. Some of the most valuable ways that an attorney can help you include:
Legal Strategy
Understanding the laws is one thing, but being able to creatively weave their nuances into a formidable legal strategy is what makes having an attorney on your team indispensable. Whether they are determining your eligibility for a certain visa request, deciding on an appropriate route for permanent residency, or understanding the implications of a new immigration policy on your situation, a knowledgeable attorney is always making informed, strategic decisions for their clients.
Documentation Compliance
The immigration process has a reputation for its rigorous paperwork and documentation requirements. It's a safety function of the process to ensure that each individual is fully vetted and that their identity is validated. Having an attorney can help you make sure that every form is filled out accurately and meets the proper deadlines. Any mistakes in this area can significantly delay the progress of your case.
Representation During Legal Proceedings
If there is a need for a court appearance, such as in deportation or removal proceedings, having an immigration lawyer in the courtroom is key to maximizing the odds of a successful defense.
Prior to court, they spend time collecting evidence and devising a defense strategy. This can protect their clients from any unlawful attempts to jeopardize their immigration requests. They can present this to everyone in court in the most compelling manner possible and be ready to handle any objections or engage in negotiation if necessary. These skill sets are only found in immigration attorneys after they refine their capabilities throughout numerous cases in their professional history.
Support in Family Immigration Matters
Family reunification is at the heart of many immigration cases. A California immigration lawyer can be instrumental in making this happen. They can help U.S. residents and citizens bring in their families from abroad who want to be a permanent resident of the same country.
This includes petitioning for family members of all relationship statuses to be U.S. citizens. Your attorney can also provide clarity on what requirements are needed within each relationship category, such as differences between a spouse, child, or sibling. They can ensure that clients are prepared for interviews and understand their rights as much as possible, which can help boost their chances of achieving a new life in America.
FAQs
Q: What Is the Goal of an Immigration Lawyer?
A: Because there are a ton of different obstacles that a client of an immigration lawyer could be facing, their goals vary based on need. Generally, an immigration lawyer exists to guide families and businesses through the nuances of immigration laws and procedures.
Chiefly, they are tasked with making sure that their clients' rights are protected. An immigration attorney can devise creative legal strategies to help achieve the outcome that their client is seeking. This includes assisting with visa applications, permanent residency requests, deportation defense, and the process of becoming an official U.S. citizen.
Their aim is to simplify these legal matters as much as possible while increasing the likelihood of success for their clients.
Q: How Much Does an Immigration Lawyer Cost in California?
A: There are a ton of different variables that affect how much an immigration lawyer will ultimately cost, including:  
The level of complexity in the case
How many years of experience the attorney has
Whether they are located in a city vs. a rural community
If the attorney charges hourly, one could expect to pay anywhere from $150 to $500 per hour of work. The attorney could also charge flat fees, such as $1,000 to help with a green card request, regardless of how many hours it takes them to complete the job.
Q: What Should I Expect in the First Consultation With an Immigration Lawyer?
A: During an initial consultation, an attorney will want to understand your case as well as you do. They will ask specific questions about your goals and what challenges you have already been facing. Once they have this information, they can provide a preliminary plan for the process ahead and explain how their plan can boost your chances for success.
They will also discuss costs at this stage to ensure that their prices and payment structures are something you are comfortable with. This is also an excellent opportunity to ask any questions you have, assess their responses, and see if you feel confident that they are the right individual to meet your needs.
Q: Can I Handle My Immigration Case By Myself?
A: While everyone has the right to represent themselves, it is often not recommended. People sometimes think that this is a shortcut and an opportunity to save money. However, many quickly realize that not having an attorney to prevent mistakes from happening causes more harm to their situation than spending money on their services.
Even the simplest of mistakes can have a profound effect on the speed and outcome of your case. Such errors are easy to make for someone who does not have any professional training in these laws. If you are worried about costs, consult with an immigration attorney to share your concerns and see what options may exist to lessen the burden.
Contact U.S. Law Center Today
If you are seeking immigration services, contact the experienced immigration law attorneys at U.S. Law Center today. Our reputable law firm has been supporting immigrants for years, and we would be honored to take on your case and be a member of your team.